Now page
Think of a Now page as what you would tell a friend you haven't seen in a year.
🧃
Last updated: 6 July 2023
Doing
Preparing to be a Game Master for the first time in a Mausritter TTRPG.
Experimenting with the Sandwich Technique to manage executive dysfunction. See How You Can Manage Your Executive Dysfunction - ADHD / Autism - The Sandwich Technique (30:18) link
I have FOUR(!) unpublished drafts I am nursing, alongside repurposing the spiritual wellbeing workbook that I made in the first year of the pandemic into a series of online posts. See The Signs In Ourselves.
Checked off on the bucket list: to experience the Japanese shinkansen! I did not nap even a minute on the bullet train from Tokyo to Kyoto— it was my first time in Japan. Unsure when I would return, I took in everything I could.
Figuring out what next with the 439 'index-card' reading notes in my zettelkasten.  
Sensory
A five kilo weighted blanket.
Spreading sunscreen on my skin in the day and gels out of the fridge at night.
Incense cones.
Rolling dice.
Reading
Surprised myself by meeting my 2023 reading goal in May— a mix of TTPRG books, novellas, graphic novels, compilations of essays, and a few novels. Immediately stopped reading in June.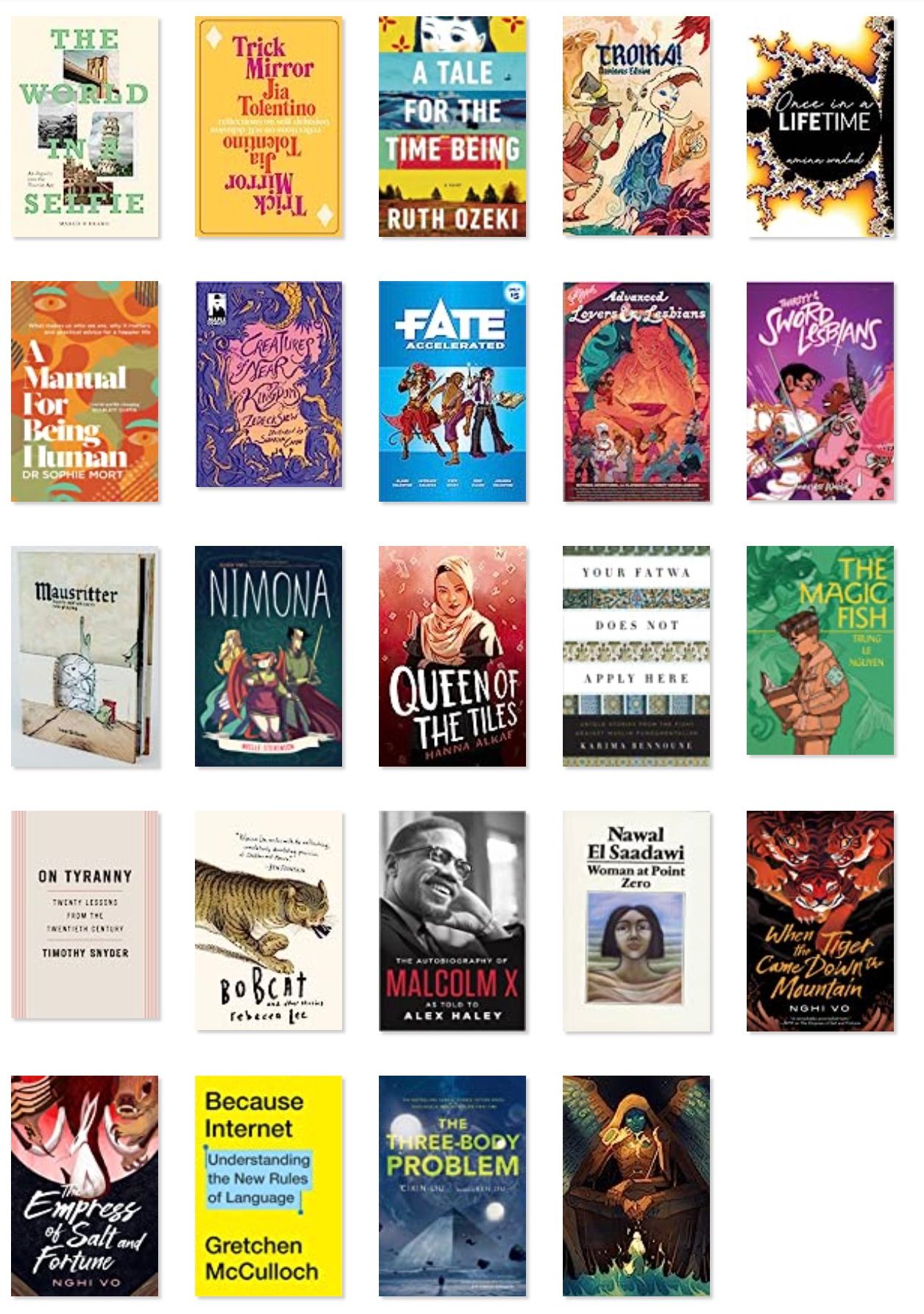 Now starting again in July with a novella reread (Becky Chambers's To Be Taught, If Fortunate) to emotionally support me through a non-fic that is both excellent and brutal (Olúfẹ́mi O. Táíwò's Elite Capture).
Now that I have a stable notes system I am catching up on all the good stuff that's piled up. Instead of reading new books, I'm revisiting older reads to type out what I scribbled for myself in the margins.
Watching
I fell for a promo thing and now I have Mubi until September. So far have seen Please Baby Please (2022)— a ride so wild I saw it twice! What I have my eyes on in their catalogue: Drive My Car (2021), Aftersun (2022), Night On Earth (1991), Melancholia (2011), Where Is The Friend's House (1987). Bookmarking this link for VPN purposes.
I saw Spider-Man: Across the Spider-Verse in an almost-empty cinema and was delighted by every minute. But it occured to me sometime in the movie (I think it was seeing Hobie's animation) it occurred to me how UNLIKELY it was that Sony would have done right by all these animators and artists (I remember this feeling with Life of Pi too). And welp, a Vulture piece came out last month where artists describe working on the film as 'Death by a Thousand Paper Cuts'.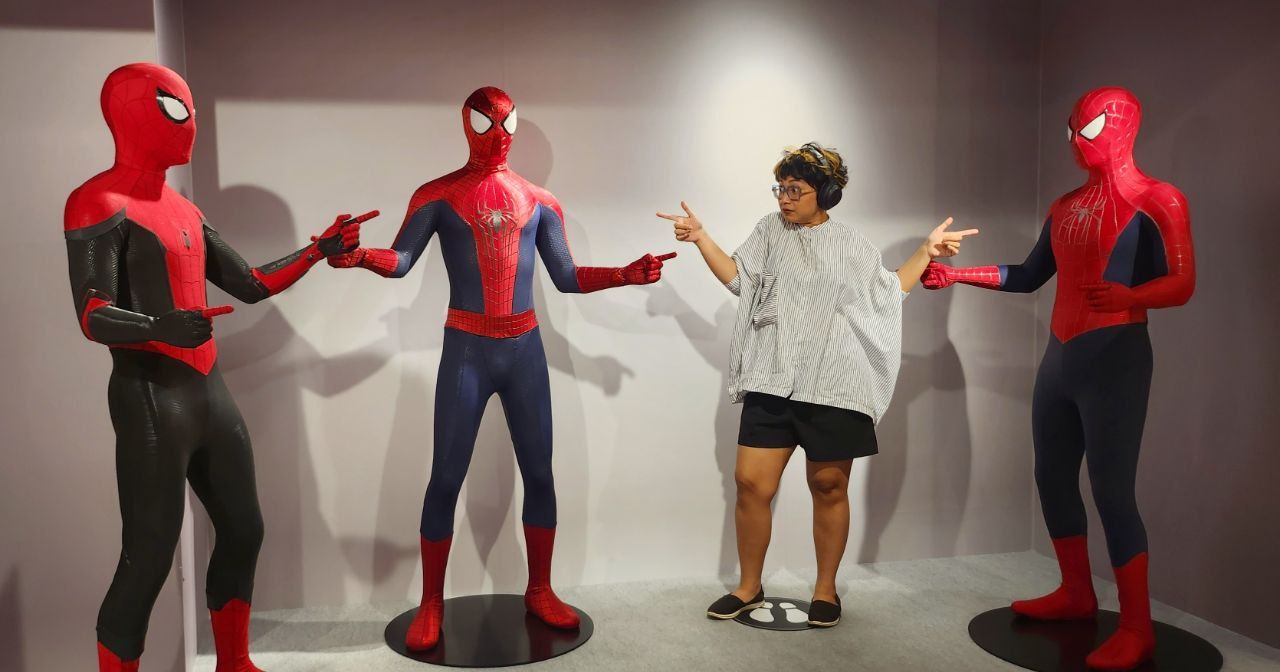 ---
This is a /now page inspired by Al Ibrahim's. Al was inspired by Derek Sivers, who says to think of a Now page as what I would tell a friend I haven't seen in a year.